Introduction
Dilma Rousseff, a prominent Brazilian politician, made history as the first woman to serve as the President of Brazil from 2011 to 2016. Her political journey was marked by both strength and controversy, as she navigated a complex landscape and faced numerous challenges during her tenure. In this article, we will explore the life and career of Dilma Rousseff, highlighting key milestones and examining the impact of her presidency.
Early Life and Activism
Dilma Rousseff was born on December 14, 1947, in Belo Horizonte, Brazil. Her political consciousness was shaped during the turbulent years of military dictatorship in the country. Rousseff became involved in left-wing activism and joined various resistance movements, ultimately becoming a member of the armed revolutionary group, the National Liberation Command (COLINA). Her involvement in these activities led to her arrest and subsequent imprisonment for nearly three years.
Rise to Prominence
Following her release from prison, Rousseff focused on her education and earned a degree in Economics from the Federal University of Rio Grande do Sul. Her academic achievements, combined with her activism, propelled her into the political arena. She joined the Brazilian Democratic Movement Party (PMDB) and later became a founding member of the Workers' Party (PT). Rousseff's dedication and expertise in economic policy gained her recognition within the party, leading to key roles in both local and national governments.
Ministerial Positions
Rousseff's ascent to power continued as she served in various ministerial positions. She was appointed as the Minister of Energy and then as the Chief of Staff under President Luiz Inácio Lula da Silva. In these roles, she played a crucial role in formulating and implementing policies to boost Brazil's economy, focusing on energy infrastructure and social programs aimed at reducing poverty and inequality.
Presidency and Achievements
In 2010, Dilma Rousseff successfully ran for president, inheriting a country that was experiencing rapid economic growth but also grappling with social and political challenges. During her presidency, Rousseff emphasized social inclusion and implemented programs such as Bolsa Família, which provided financial assistance to low-income families. She also prioritized investment in infrastructure, healthcare, and education. However, her tenure was not without controversy, as Brazil faced economic downturns, corruption scandals, and widespread protests against the government.
Impeachment and Legacy
Rousseff's presidency was marred by the Petrobras scandal, a corruption investigation that implicated several high-ranking officials and politicians. In 2016, she faced impeachment proceedings for alleged fiscal misconduct. The impeachment process was highly contentious and polarizing, leading to widespread debates about the integrity of Brazilian politics. Despite the controversy, Rousseff's supporters argue that her social policies and commitment to reducing inequality left a lasting impact on the country.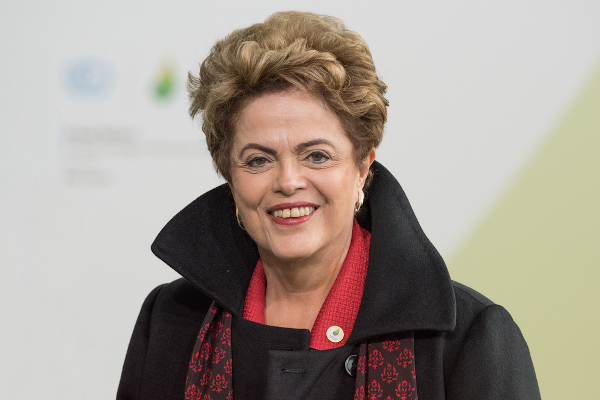 Post-Presidency and Reflections
Following her impeachment, Rousseff maintained her involvement in political activism and advocacy. She has been vocal about the challenges faced by progressive governments in Latin America and has criticized neoliberal policies that prioritize market forces over social welfare. Rousseff's journey serves as a reminder of the complexities and hardships faced by women in politics and the enduring importance of their contributions.
Conclusion
Dilma Rousseff's political journey has been one marked by strength and controversy. From her early days of activism to becoming the first female president of Brazil, Rousseff faced numerous challenges but also left an indelible mark on the country's political landscape. While her presidency was marred by scandal and impeachment, her focus on social inclusion and efforts to reduce inequality have left a lasting legacy. As Brazil continues to navigate its political future, Dilma Rousseff's contributions will undoubtedly be remembered and debated for years to come.